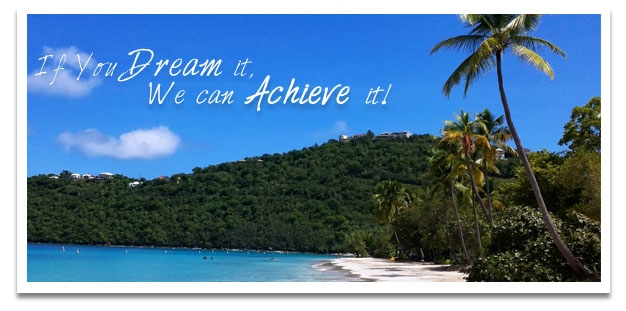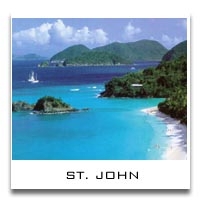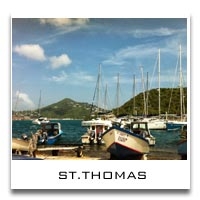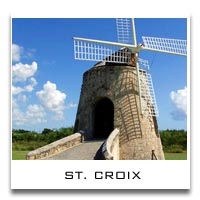 ST. JOHN
The smallest of three US Virgin Islands, what is unique about St. John is that 60 percent of it is protected national park land. With beaches declared among the best in the world, St. John is a tranquil getaway that offers perfect views and sunsets at every turn. On an island of 20 square miles, where only 40 percent of it is buildable land, real estate on St. John comes at a premium. Investors find St. John properties in high demand by vacation
renters. Only a short ferry ride away from St. Thomas and the British Virgin Islands, St. John also offers enticing day-trip vacation options.
[FIND OUT MORE]
ST. THOMAS
Measuring only 32 square miles, St. Thomas is a cosmopolitan island destination with more than 51,800 residents. With the Caribbean Sea to the south and the Atlantic Ocean to the north, St. Thomas boasts incredible natural land and seascapes. Virgin Islanders are proud descendents of Arawak, Carib, African and European ancestors whose lives were impacted by centuries of sugar and slave trading in the Caribbean. Danish, British, French, Spanish and neighboring island cultures, as well as those of the U.S. mainland, come together in this tropical paradise, where a slow pace, island breezes and watersports abound. Temperatures average between 75 and 90 degrees with sunny blue skies and seasonal showers.[
FIND OUT MORE]
ST. CROIX
Larger than St. Thomas, St. Croix encompasses 82 square miles, which has led to its being known as, "the big Island." The majority of St. Croix's 50,000 plus residents can trace their lineage to enslaved Africans brought to the island from other Caribbean islands, to Puerto Ricans who emigrated in the 1960s and 1970s or to individuals who relocated from the U.S. mainland. With mainly flat topography, St. Croix is known for its strong agricultural base, which continues to influence the culture and sensibility of the people. Life on St. Croix is in relaxing opposition to the hustle and bustle 40 miles away on St. Thomas.
[FIND OUT MORE]
---
NEWS
St. Thomas Source (online newspaper): http://www.stthomassource.com
Virgin Islands Now: http://www.vinow.com
Economic Development Authority: http://www.usvieda.org
University of the Virgin Islands: http://www.uvi.edu